SBC 3
1) You are trapped in a room. The room has only two possible exits: two doors. Through the first door there is a room constructed from magnifying glass. The blazing hot sun instantly fries anything or anyone that enters. Through the second door there is a fire-breathing dragon. How can you escape?
2) I have an eye but am blind, a sea, but no water; a bee, but no honey; Tea but no coffee; and a why, but no answer. What am I?
3) What did Adam say the day before Christmas?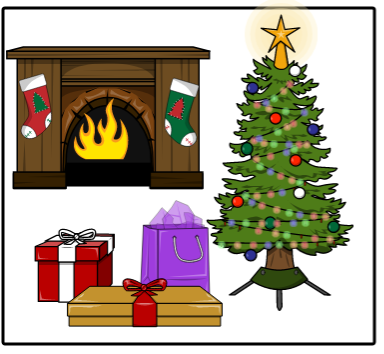 Think once more before checking the answers below!
1) You wait until night time and then go through the first door
2) The alphabet
3) It's Christmas, Eve!
Image Citation:
Chae. Riddles. 2017. StoryboardThat,
     2017, https://www.storyboardthat.com/my-account/my-storyboards/page-1/per-page-10.
Images were created using StoryboardThat.